A to Z project
This was the first thing I ever did at university, it was a simple task, To create an A to Z using type. I had decided to create a letter each from some of my favourite designers, from Alan Flecture, Chip Kidd, David Carson, Paul Rand, Saul Bass and more.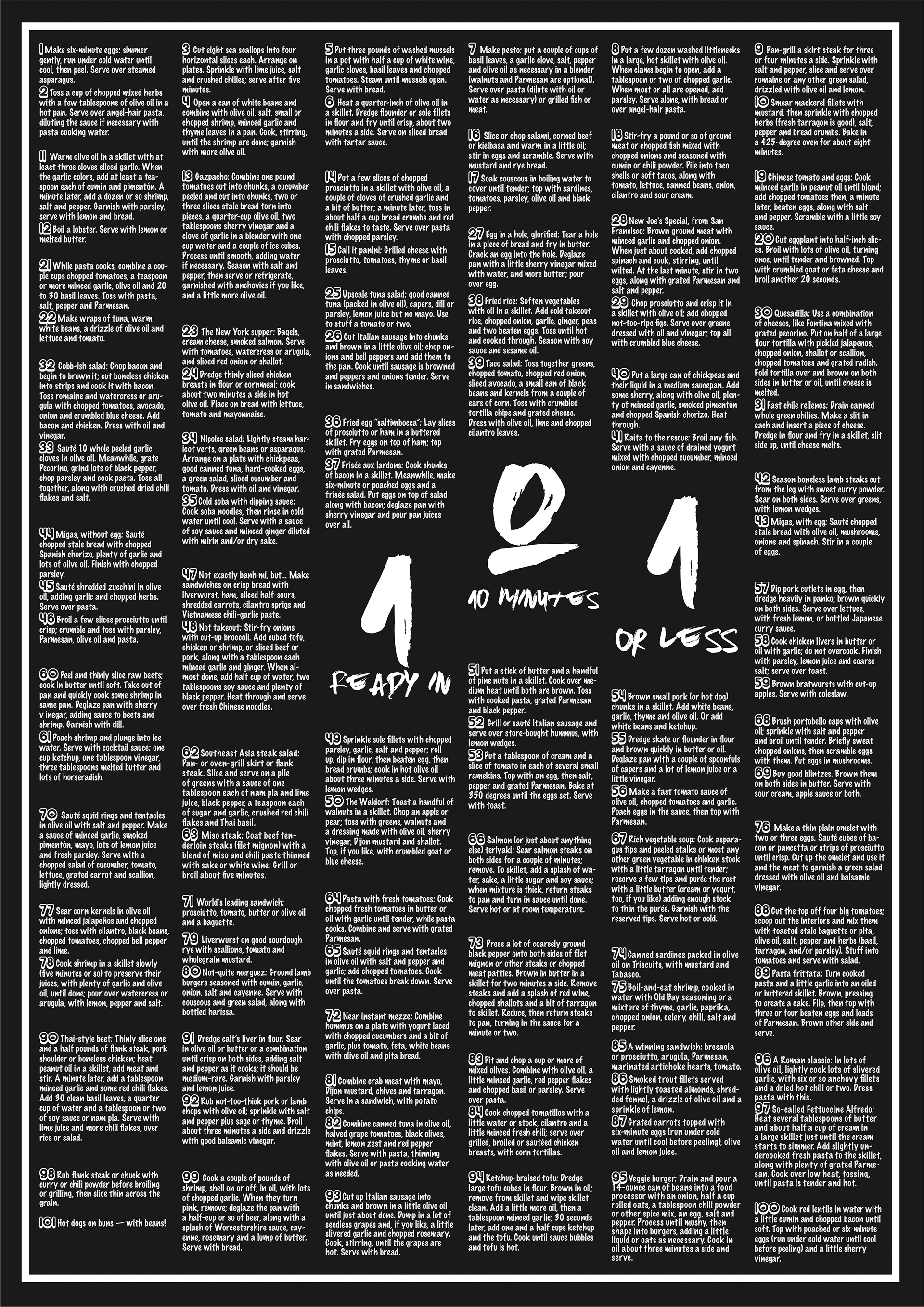 101 meals
This was my least favourite project but over the coming years I came to respect why we did this project. This was to break us out of the habbit of leaving widow and orphans in our type, along with hyphens etc. As you can see from this, I didn't understand it at the time. But I am leaving it in my portfolio because I like to think my body copy type setting has gotten alot better in years to come, and I like to look at this to remind me, never to be this bad with body copy again.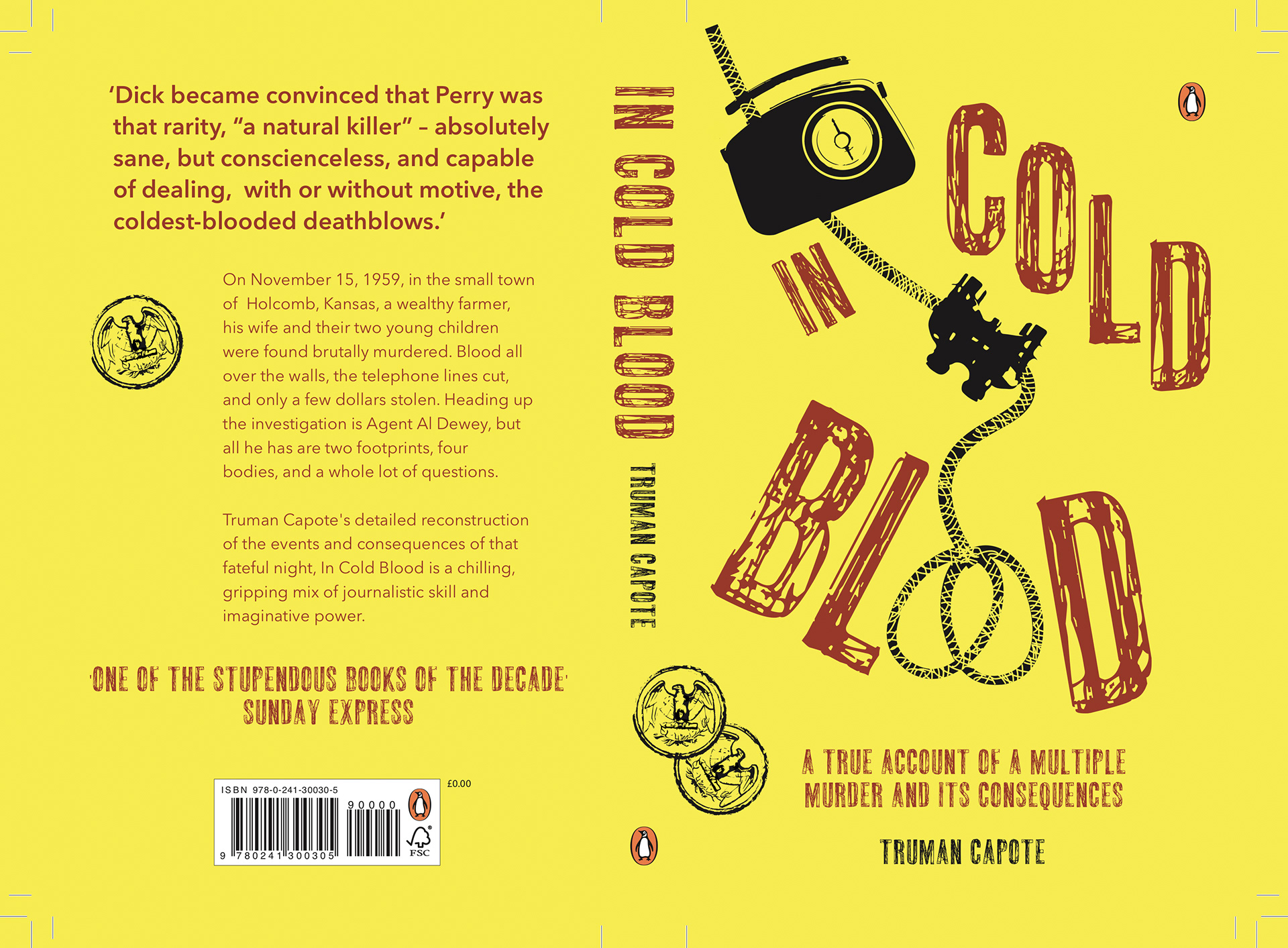 In cold blood book cover
This was one of the first things we worked on, We were given three books to choose from and told to design a front/back/spine cover for the book of our choice.
I chose: In Cold Blood and focused on the part that made the biggest impression on me. That the robbers risked their lives, thinking there was going to be a big payday, and ended up with a radiom binoculars and some change, not worth risking your life.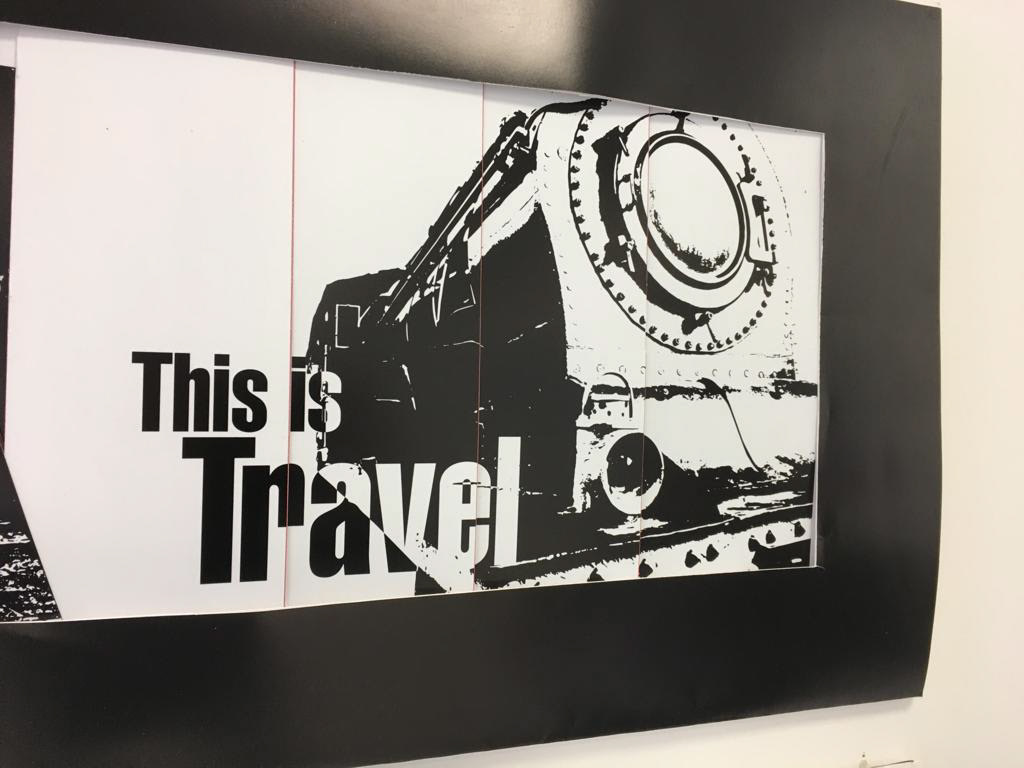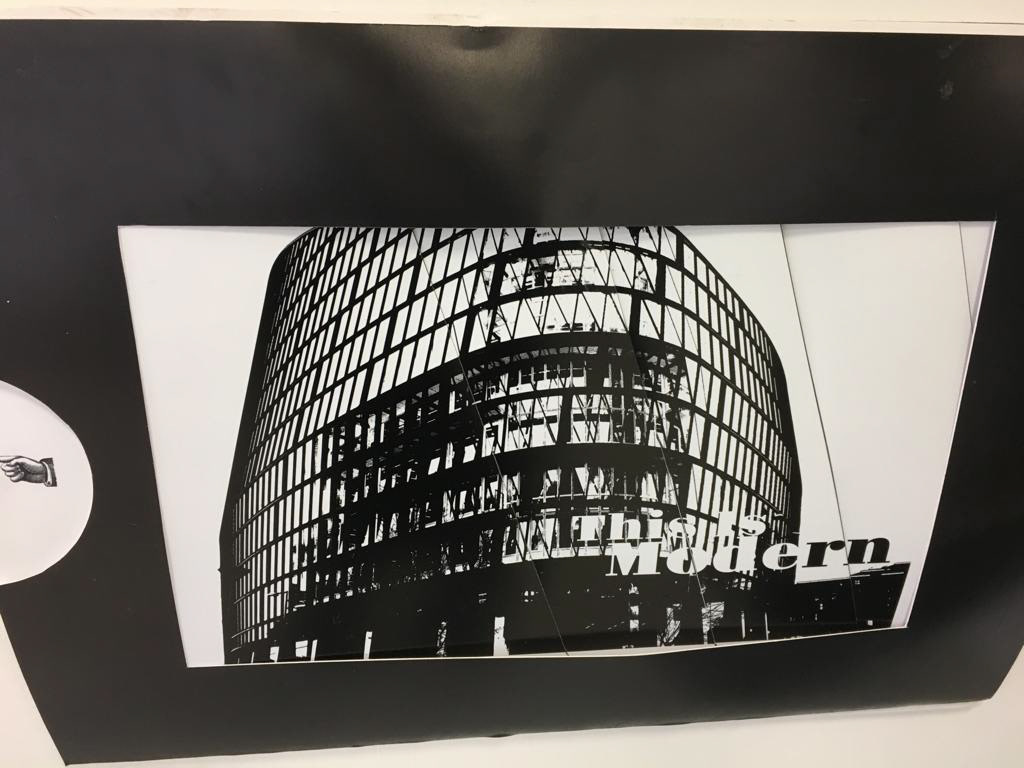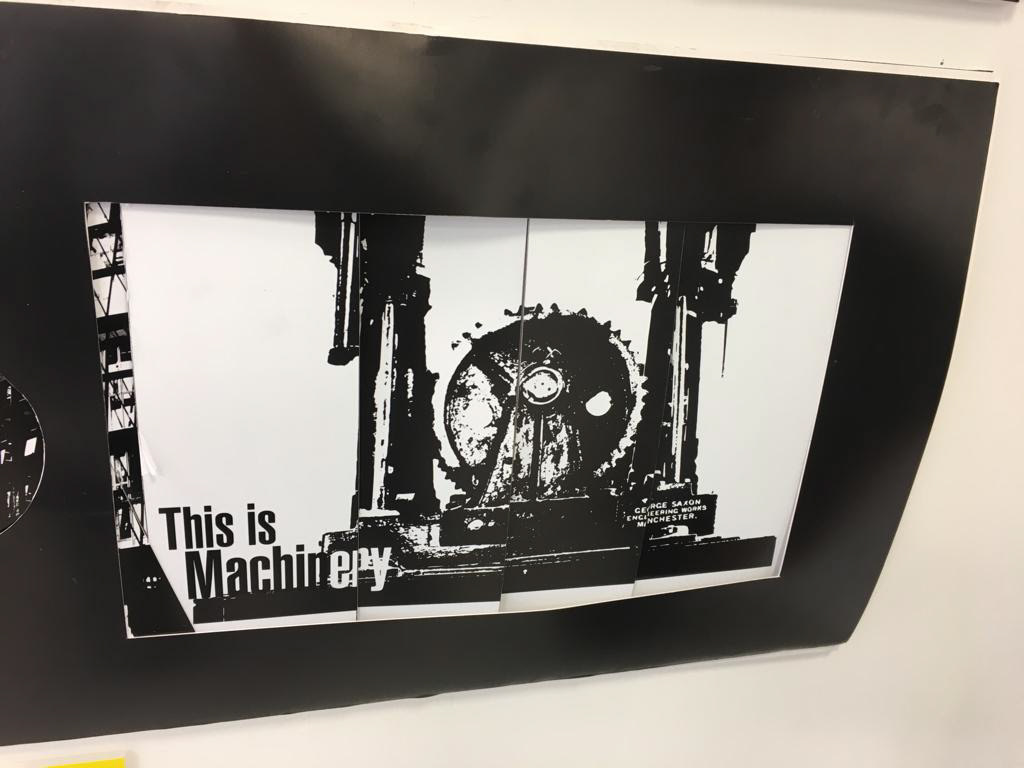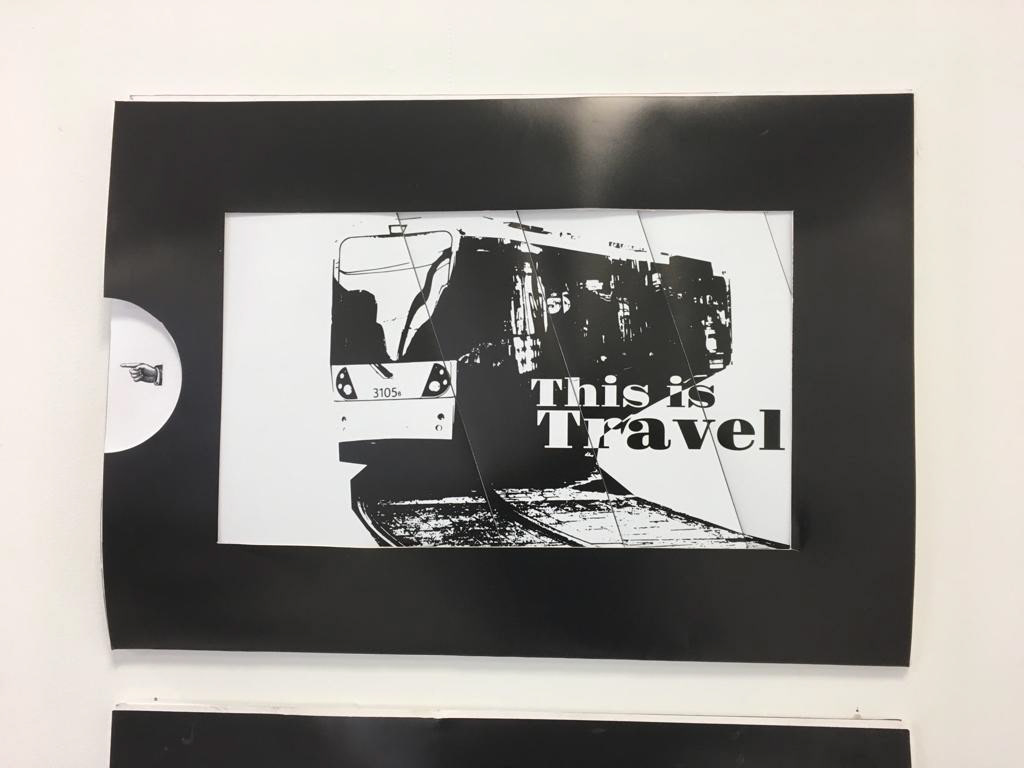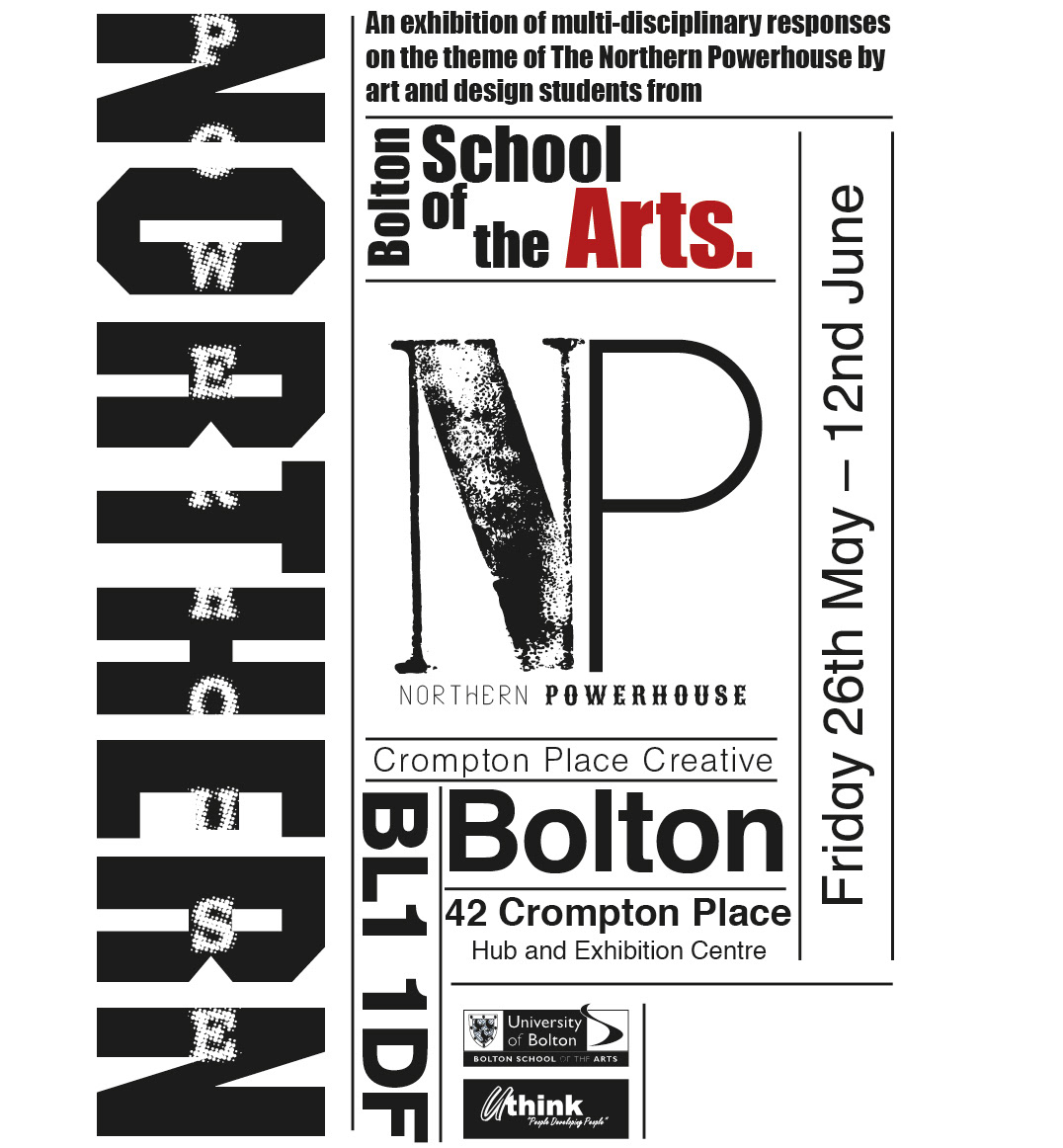 Northern Power House
This was for an end of year exhibition highlighting the "Northern Powerhouse"
We were tasked to create branding and design pieces for the exhibition, I mixed old and new throughout. With the final pieces being sliding images of the old and new and Manchester, highlighting that manchester wouldn't be where it is today without Its history and hard work.